For business continuity managers
The ISO 22317 guidelines represent a significant step forward for the world of business continuity, giving a strong overview of the BIA process.
The guide makes relevant points for any size or kind of organisation, but cannot go into the level of depth required to give detailed, best-practice information for every organisation.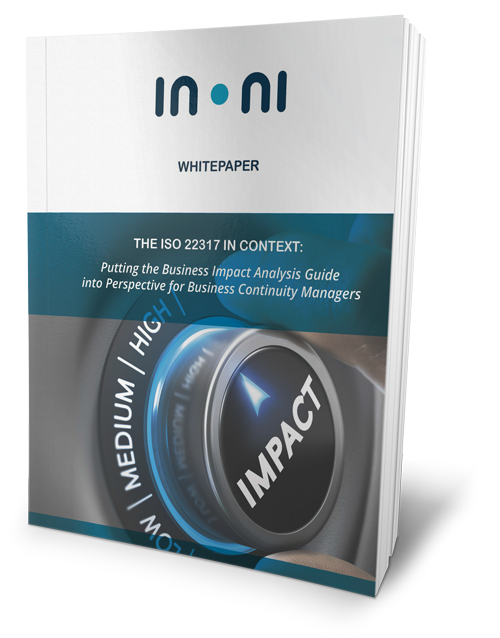 So how can you put it into practice?
Our whitepaper helps put the guide into perspective, allowing you to:
Link BIA and Risk Assessment
Scale the BIA to the size and needs of your organisation
Prioritise and provide timeframes
Leverage scenarios for effective BIA